10th edition of Tika Junior Art 2019!

Attractions for kids during the Festival

The area of Tauron Nowa Muzyka Katowice will once again encompass a dedicated zone for children that we build every year together with the Tika kindergarten! While you're having the best time listening to the best music, we're taking care of your child. We guarantee creative attractions for the youngest festival-goers!
The classes are open for children between 4 and 12 years of age, participation is free of charge.
Our kids zone will be open on Friday 21.06 between 6 pm and 11.30 pm and on Saturday between 5 pm and 11 pm.
Make sure to check it out!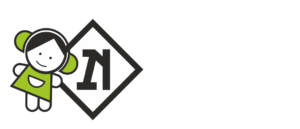 Our little artists can count on creative classes and workshops. This year BARE FEET rule!
21.06.2019 FRIDAY
17:00   PAINTING WITH THE USE OF HANDS AND FEET and traditional thematic face painting
18:30   SENSORY PATHS – we stimulate our senses
18:30   NATURAL CONSTRUCTIONS – we'll join forces in building a natural city
20:00   SENSORY GARDEN – different stimuli for our bodies
21:30   BRACELET FACTORY and more. We bet on working creatively rather than derivatively!
23:30   THE END
22.06.2019 SATURDAY
17:00   DRAWINGS AND PAINTINGS ON WOOD
18:30   SENSORY ORNAMENTS – joint efforts to make necklaces and bracelets
19:30   LARGE-SCALE PAINTINGS
20:30   NATURAL TATTOOS ON OUR FEET
21:00   BOOSTING OUR SENSES – we'll finish the day off by stimulating our senses through various games
23:00   THE END